About Bouche Bée
Bouche Bée is an Art de vivre boutique proudly installed since October 2018 in Hochelaga, Montreal.
The selection of products is made with care, awareness and knowledge of the surrounding environment. The inventory is made up of local Quebec creations, but is also made up of imported products. Durable materials, timeless style and usefulness are favoured. 
The Bouche Bée ambiance is colourful and cosy, inspired by a gentle and joyful way of life that the owner, Marie Letard, wishes to encourage.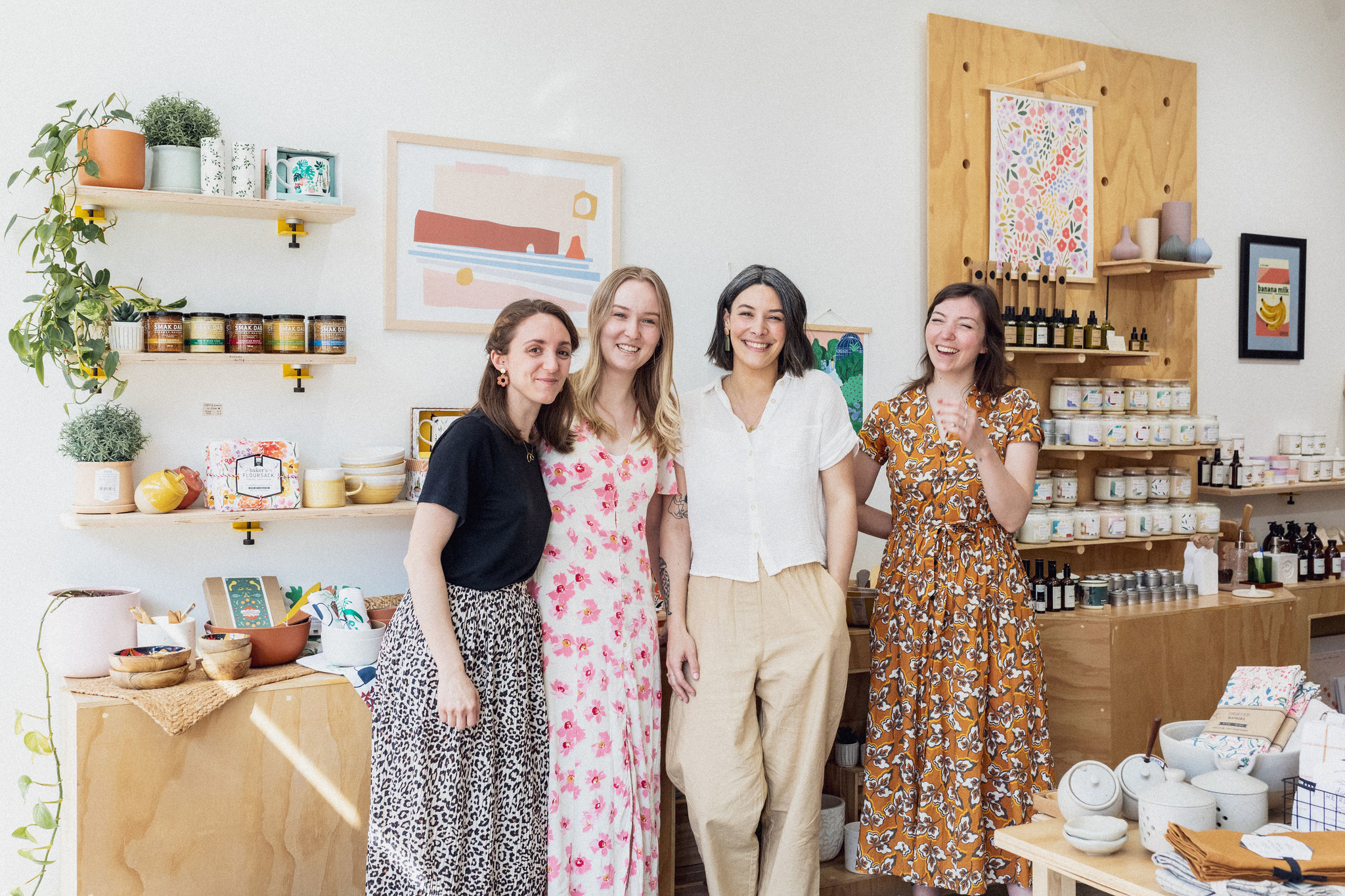 The team
When we talk about the experience at Bouche Bée, we inevitably mention the sense of welcome. Offering warm service, unique support and attention to detail have been part of our wishes since the beginning of this adventure.
The team now includes 4 young women, with a lively, creative and rigorous mind. If you want to be part of our merry band, watch our offers here.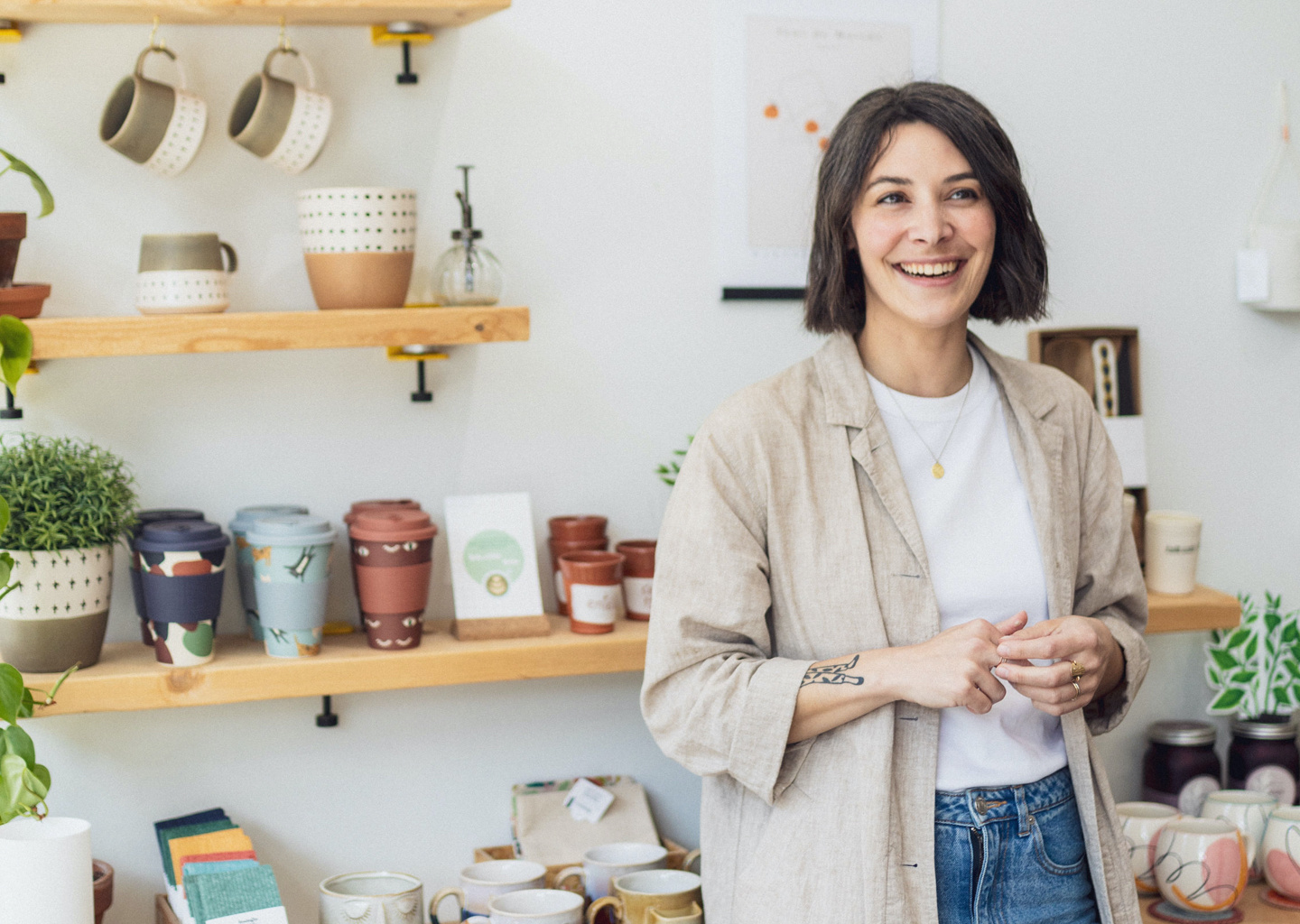 About the founder
I grew up playing "merchant" in a real store, my grandmother's store. A hardware store that my mom took over and turned into a beautiful decoration shop. My first gym demonstrations were not always welcome... oops!
After a long search for my path, I decided to follow the one I had always been happy in, and thus become the 3rd generation of women shopkeeper in the family.
A Quebecer by adoption since 2010, it is in the Hochelaga district of Montreal that I felt good. In 2018, I wanted to participate in its economy. The retail business is not dead and I strongly believe in the success of independent boutiques.
I am happy to be able to offer this friendly environment to the neighbourhood's residents. This place was welcomed with open arms and I sincerely thank each and every one of you.
Marie Letard